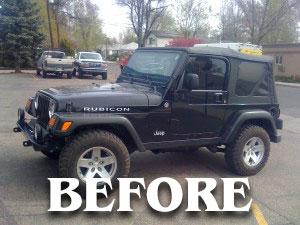 Collins Automotive works to maintain and improve the steering and suspension system of your car or truck.
The steering and suspension systems of a car are important for safety reasons and because well maintained systems enhance the comfort of your car's ride. The two systems are directly related to each other, which is why they are often referred to together.
Improvements in steering and suspension systems, increased strength and durability of components, and advances in tire design and construction have made large contributions to riding comfort and to safe driving in recent years.
You can trust our steering and suspension specialist to fix or improve your system, call (970)669-2515 for an appointment.