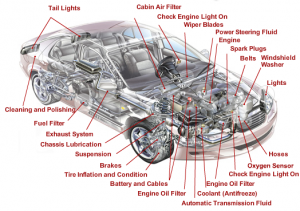 Routine vehicle maintenance can be a difficult task to keep up with – count on Collins Automotive to assist you.
There can be serious implications of not staying up to date on your car's maintenance schedule. Below is a list of basic maintenance tasks for your car or truck that should be regularly checked.
Air filter
Antifreeze
Battery
Belts
Brakes
Engine oil
Exhaust
Hoses
Lights
Oil filter
Power steering fluid
Shock absorbers
Tires
Transmission fluid
Washer fluid
Wiper blades
Give us a call today and schedule an appointment to bring your car or truck to optimal performance (970)669-2515.