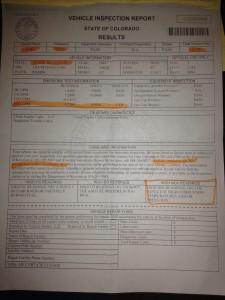 Collins Automotive in Loveland is a certified emissions repair facility.
When your "Service Engine" or "Check Engine" light comes on, it's time for an engine diagnostic. Our experts can tell you exactly what's happening with your vehicle. If you failed an emissions test, we can perform an emissions diagnostic and determine the appropriate repairs required to assure you pass the emissions test. We may also recommend maintenance and service of other engine components for better performance.
Get your emissions problems fixed today call (970)669-2515.