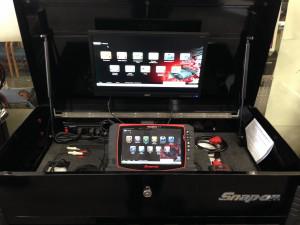 Collins Automotive uses SnapOn Computer Diagnostic Equipment (the best in the industry).
Our 50 plus years combined experience and the latest in computer diagnostic technology assist us in determining the proper fix for your vehicle the first time.
Working on cars and trucks today requires computer testing and diagnostics as an indispensable aspect to mechanical work. From resetting electronic features, including automotive CPUs to repairing issues manually, diagnostics are necessary to find root causes to major and potential problems.
Call us today and let us help figure out what is wrong with your vehicle. (970)669-2515